Before COVID-19 forever changed the landscape of the workplace food and beverage played a large part in employee recruitment, engagement and retention. Now with companies slowly returning to the offices, food and beverage is playing a larger role in human resources than ever before.
Why?
Many people got used to working from home, they still may not feel comfortable returning to the office, they feel like they've already proved that they can be productive even while out of sight of their employer. Simply put, many people have gotten used to "the new normal" and they aren't looking to go back.
Why Team Members Might Want to Return to the Office
For as many people that don't want to go back to the office full time there is a draw in returning at least in part. Reasons for wanting to return to the office (at least part time) include:
Separation from their family/home – although long commutes were tedious, a small commute, for some, brings a nice separation from home and work, creating a natural transition between the two locations
Human interaction – not everyone is a fan of water cooler conversations but most people report missing some aspects of human interaction that you can only get at the office (sometimes a Zoom just won't do)
The snacks – If you're working from home full -time than you have the full-time responsibility of meal prep and making sure your pantry is stocked with snacks. Many people, especially if employed by companies in the tech space, report missing their catered meals and seemingly bottomless snack supply
There's a lot that you can do as an office manager or owner of a company to create a safer place for human interaction (reposition desks, create a flow for office traffic, put up plexiglass dividers, etc.).

And in the same way that the Feng-Shui of your office is going to need to be rearranged, the way you offer snacks, beverages and meals is also going to need to be reconfigured.
According the AARP.org, the CDC recommends replacing coffee pots and bulk snacks with individually packaged items but what do you do if you have sustainability goals that you want to preserve while also offering a robust coffee and snack program? There are a few options that might allow you to preserve both your desire to keep employees safe and preserve the planet.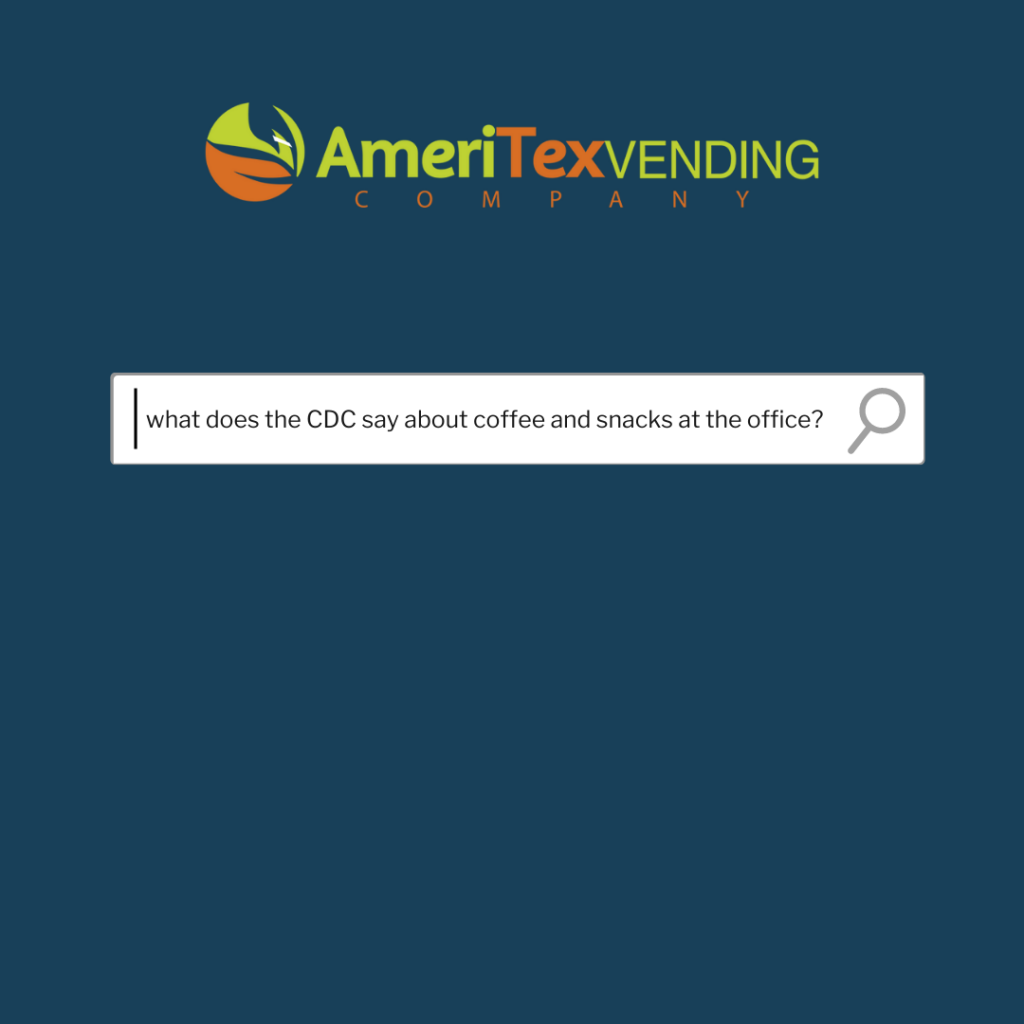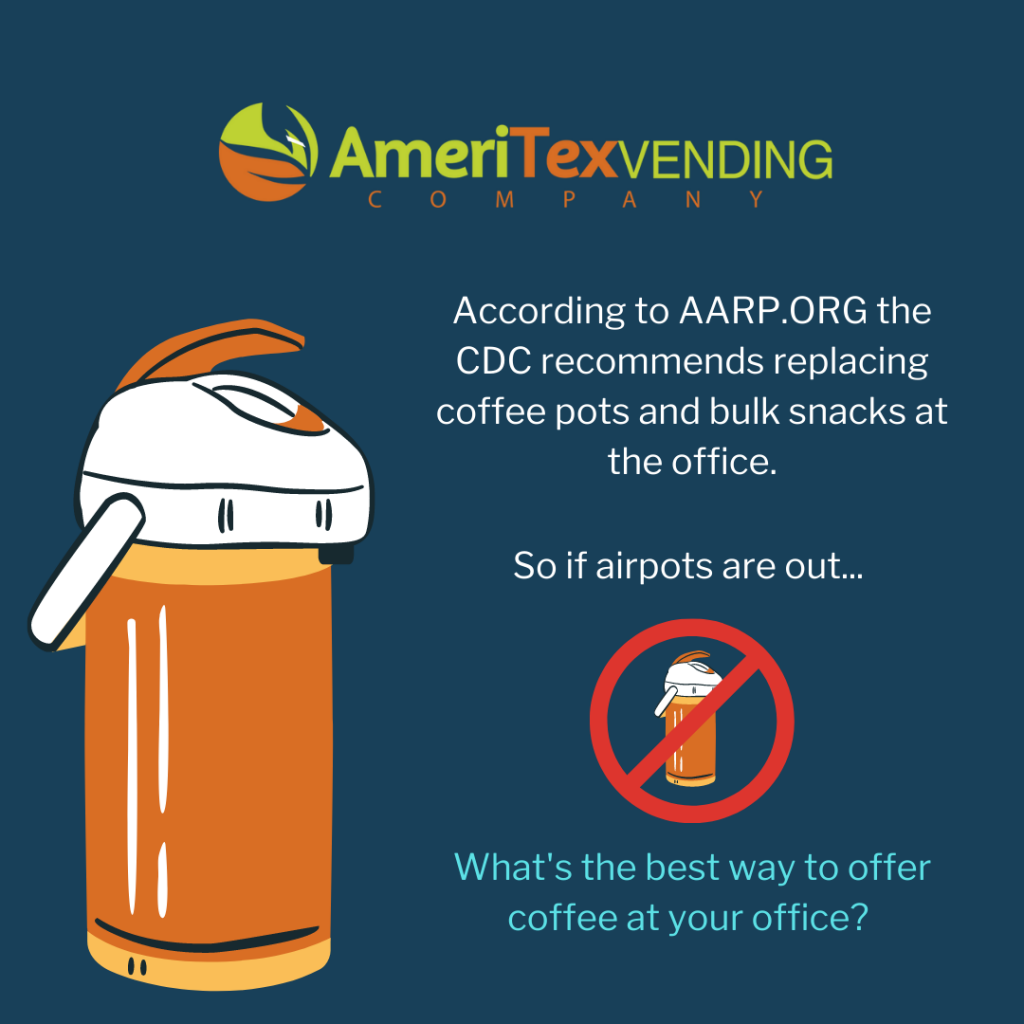 Office Coffee
Right now, it's hard to argue in favor of traditional airpot coffee. Not only is it difficult to reduce the touch points (everyone pushes the same handle on the pot to pour the coffee) but with limited people in the office it doesn't make a whole lot of sense to make a full pot of coffee for a team of 5, where only 2 of those people might actually make a cup. Instead, as teams return to the office, we are recommending either bean to cup machines or single cup options.
Both options allow team members to order their coffee from apps on their phone, meaning the only thing they touch are their own phone and the cup they are going to drink from.
Both options also ensure that team members who are drinking coffee get a fresh cup, made specifically for them when they want it (not a cold up of coffee made 6 hours earlier when eager Becky arrived to the office at 5am).
Single Cup Options
Here are some of our favorite single cup options:
Yes, we know that single cup gets a bad rap for sustainability issues but both of the machines we are about to show you have a robust recycling program attached to them and both of these units allow team members to order their coffee via their phone.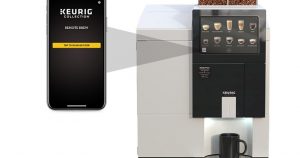 Read more about Keurig's touchless app here. 
Read more about Keurig's recycling program here.
The Flavia app allows team members to select their coffee from an app on their phone. Once their selection is made a QR code is generated, they simply scan the QR code at the machine and wait for their coffee to brew.
Read more about Flavia's recycling program here.
Bean to Cup Machines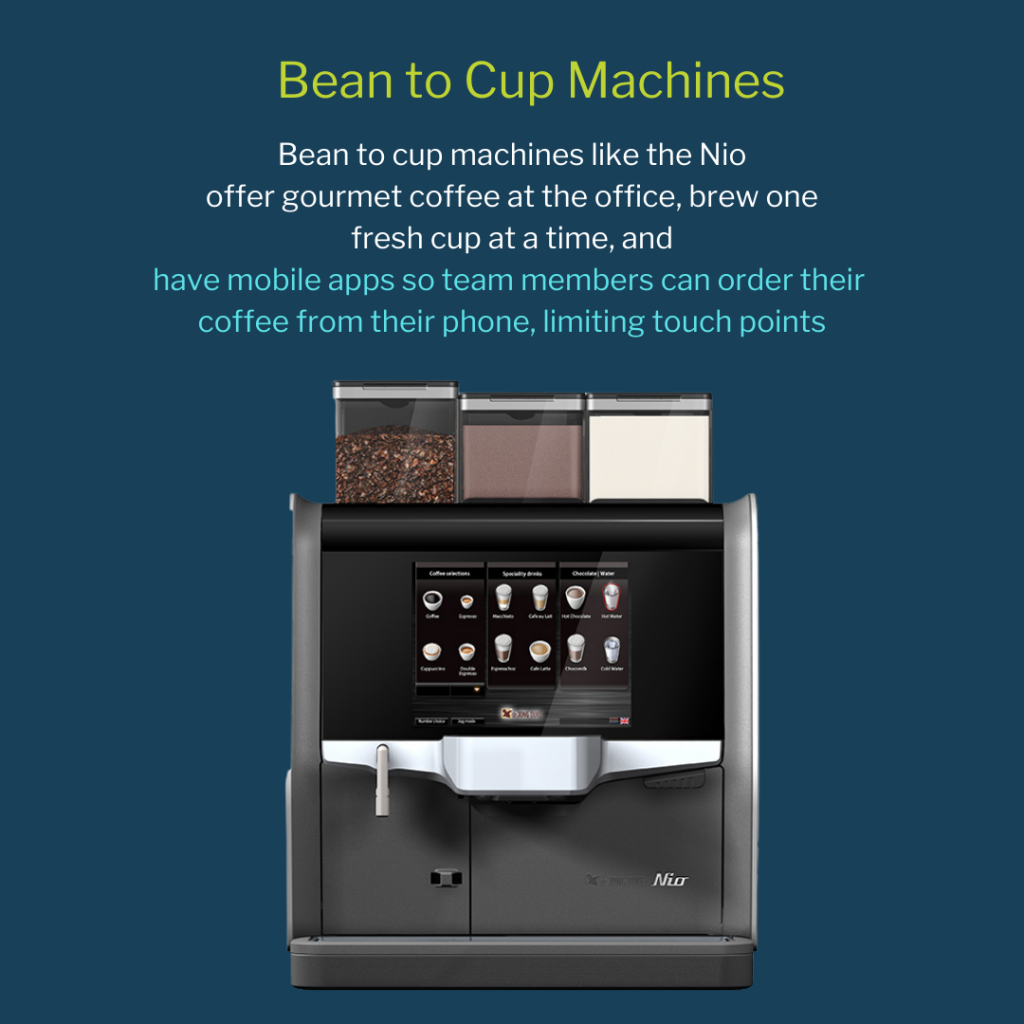 We love our bean to cup machines. They make great coffee, are the most sustainable office coffee option and look beautiful on the counter.
That said there are a few things you should know about them:
they work best when they are being used frequently (just like a car, we don't want them to sit too long before use).
these machines are meant for offices of 50+ full time employees (that means if you are working hybrid shifts "post" COVID19, you would still need a minimum of 50 people in the office per day)
each machine comes with a monthly rental and monthly minimum purchase requirements
You can learn more about these beautiful machines here. 
Let's Talk Snacks and Drinks
At AmeriTex we are still figuring out the best way to navigate the world of individually packaged snacks and sustainability. Unfortunately the technology just isn't quite where we need it to be yet in order to offer a full menu of sustainably packaged snacks. For now, we are recommending that bulk offerings are suspended; this is for a couple of reasons:
We are trying to limit touch points as much as possible. All current bulk options require a shared touch point at some point in the transaction.
With limited people in the office, you run the risk of having bulk items expire/go stale before consumption, adding to food waste.
The good news? Although there are not a lot of sustainable options for single use snacks at this time, there are a lot of options for sustainably packaged single serve beverages.
Ways to Create a Sustainable Beverage Program:
When possible switch from single serve options to "bulk" options. The best example of this at this time (in our opinion) is the Bevi unit. Swap out your canned sparkling water and your bottled still water and replace it with this water filtration system. The Bevi offers plain sparkling and still water as well as flavored sparkling and still water. And just like the coffee machines suggested above it also has an app where team members can select their beverage directly from their phone.
Eliminate plastic as often as possible. Many iced teams (previously available in plastic bottles) are now offered in aluminum cans, bottled waters are not in cardboard and aluminum packaging. As continued concern arises around plastic (both for human health and the sustainability of the planet) many bottlers are choosing (or being forced) to change their packaging based on consumer demand.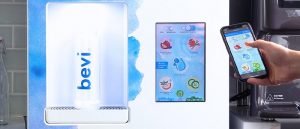 What Next?
As you navigate returning to the office and are faced with making some hard decisions around snacks and beverages in the office "post" COVID19, we'd love to help you make the decision that is best for your office.
If you have questions about any of the equipment listed above, about our offerings or how we can help you offer safe and sustainable snacks, beverages and coffee (yes, coffee is a beverage but it's so lovely it gets it's own category) in your Dallas Fort Worth office you can reach us at 972.572.5200 or info@ameritexvending.com